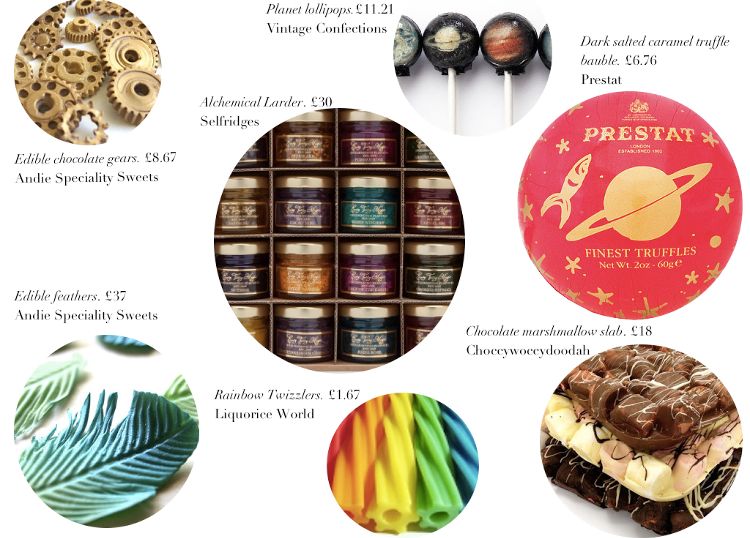 If there is a failsafe gift to give at Christmas, I think food is it. Everyone eats, after all. I tend to develop a sweet tooth at Christmastime, so I adored the idea of a thick, chunky
Chocolate Slab
from the brilliantly named Choccywoccydoodah. For a less gargantuan appetite, the nostalgically designed
Prestat Bauble
is sure to be a welcome gift, and for those keen on the space theme, why not treat someone to these
Planet Lollipops
?
If that feat of confectionary design doesn't impress you, perhaps these
Edible Chocolate Gears
or
Edible Feathers
will - pricey, but something special. For those more into candy than chocolate, these
Rainbow Twizzlers
are cheap and cheerful, and for those forgoing a sweet treat altogether, how about a pantry-ful of spices, salts and rubs in the form of the
Alchemical Larde
r?
S xx